Enliven teaching
math
Buzzmath is the ideal complementary educational platform to support your teaching. For students 6 to 16 years old.
Motivate your students
More than 14,000 entertaining and interactive math questions so that students can have joy while learning
Stars as rewards
Manipulable objects that will pique their curiosity and allow them to better understand a mathematical concept in a concrete and colorful way
Personalized badges that highlight their work and efforts
Missions with diverse math historians starting for students aged 10
Brain teasers
Buzzmath provides the opportunity to engage all students, and they love it.

Oprea Corneliu, teacher of children aged 10
I can customize the student experience to a great extent. This includes remediation, on-target practice and enrichment. It's quite simple from both perspectives. It takes literally seconds to assign something and check on student progress. On the student side, it's quite intuitive. They figure out the mechanics pretty quickly.

Kevin Ashworth, teacher of children aged 11
Increase the confidence, autonomy and determination of your students with our educational platform
Our feedback loop provides automatic and detailed correction. A wrong answer? Your students can get a hint or see a detailed solution, and start the exercise over as many times as they want, with different values.
Based on the concept of growth mindset, this approach encourages the autonomy and determination of students by leading them to successfully complete the exercises on their own.
The audio reading of the text makes the platform accessible to younger students or students with reading difficulties.
Your students will have access to a mathematical glossary that provides them with definitions and explanations so that they can better understand subjects on their own.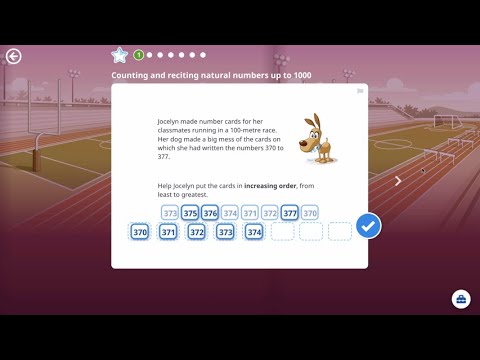 Students can work at their own pace, get immediate feedback through the site and retry problems as needed.

Maria Bunten, teacher of children aged 11
Buzzmath is a great tool to reinforce concepts taught in class. Students can practice skills and get immediate feedback.

Kathy Albanese, teacher of children aged 13
Profit from an educational platform aligned with your math curriculum
Enjoy peace of mind by knowing that all activities are aligned with the learning outcomes of your math curriculum. What's more, when you teach math, you can build a list of your favorite exercises to help you in setting up your teaching plan and in only one click search content by standard.
Have full control over the progress of your students
Follow the progress of your students in real time thanks to easy-to-use, accessible and detailed reports. You can determine which concepts your students have more or less difficulty with, and then decide whether to enrich or consolidate them.
The Results panel makes it easy to see who needs remediation and in what particular area they may be confused or have a misconception.

Melissa Staiger, teacher of children aged 11
Answers to Frequently Asked Questions
Buzzmath can be used with most computers, tablets and smart phones. Find out what's required to efficiently use our educational platform with your electronic devices.

If you have any questions about our policy privacy, read it now.

With our Need Help section with various answers to questions you may have, our customer success team is ready to help you.
An educational platform that everybody loves!
The results prove it:
Join thousands of teachers!
Discover our educational platform by trying some of our free activities today!
Get a personalized
quote today!