Use math for kids to help you contribute to the academic success of your children
Your children from 6 to 16 years old will have fun with our educational math games, developed by educators since 2004.
Why do parents just like you like Buzzmath?
My son's grades improved. He's more confident in his abilities. The platform works well and is simple to use. It encourages the consolidation of material and makes sure that he has really understood the subject.

Mother of a boy aged 13,
As a mother who does home schooling, Buzzmath gives me the confidence that my daughter is learning what she needs to learn, without having to set up my own program. That saves me a huge amount of time!

Mother of two children, one aged 10 and one aged 11
We can choose activities from other academic levels, even from one year higher, and review the ideas in depth.

Father of a child aged 13,
Make math for kids fun and motivating
Motivate your children in their learning process with more than 30,000 interactive and enjoyable math questions. Missions, badges and avatars make their educational games even more fun!
Nurture your children's confidence in math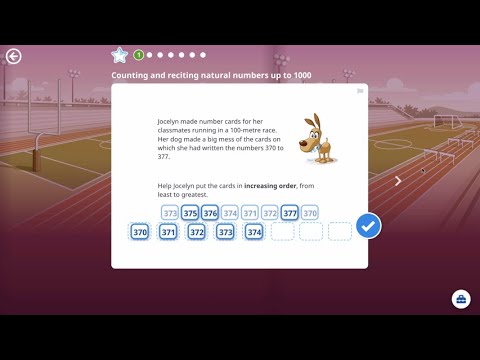 A wrong answer? Your kids will immediately understand their errors thanks to detailed solutions. They will develop their resilience by trying again to answer the question, but this time with new values. And they can start over as many times they need. When they get it right, they get a star as a bonus to congratulate them!
Follow their progress in real time
Thanks to our accessible and easy-to-use detailed reports, you can target where children are having difficulty and help them to perform better.
Take advantage of educational games that are aligned with math curriculums
Get peace of mind. All the activities are aligned with the math curriculum of your area or organized by math concept.
Help your kids reach their full potential
Your children can learn at their own pace. They can explore a more advanced level if they wish to enrich their knowledge, or return to a lower level to consolidate the learnings they have acquired in class.
Not just math for kids
It's the most popular math platform that enriches and consolidates learning, while motivating and helping your children progress, all in a fun environment.
Tested by:
Join thousands of parents!
Let your children try out some of our activities today – free of charge!
Sign up your family right away, without risk!
Monthly subscription
Annual subscription
Save 50%
During the first 30 days you can cancel your subscription and get a complete refund.
Answers to your questions!
For more answers, please consult our FAQ.